Beslag & Metall is a family company that manufactures and supplies components mainly to the automotive industry and where it´s located in Ekenässjön , Sweden.  Our production consists of departments such as pressing, welding, surface treatment and assembly.
Beslag & Metall offers and supports the customers in industrializing of their products, also performing all parts of the production process.
The company was founded in 1938 and with more than 80 years of experience we have built considerable  and highly expertise in the steel segment. With this knowledge , together with committed staff and Småland's fineness it has  contributed to the company's investments and growth through the years.
How the market and demand behaves are what guides us. Today we produce complex articles in high  volumes in different kind of materials, such as steel, aluminum and stainless.

We are the small family business with the big customers!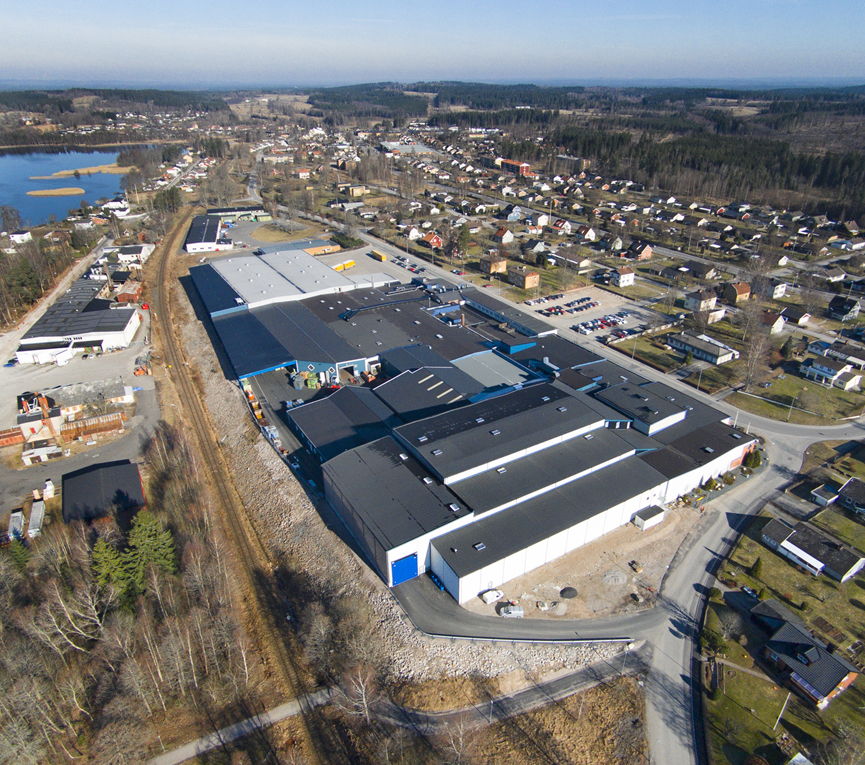 Business idea
Beslag & Metall AB manufactures and finishes simple and complex sheet components in larger series to customers with high demands on quality and cost efficiency. We are the family business where a accommodating and personal contact together with technical expertise and flexibility, favors the customer's competitiveness.

In short, Beslag & Metall is the complete supplier of sheet metal products.
History & Milestones
1938
AB Beslag & Metall was founded in 1938 by Hugo Carlsson.
Details such as harness, door handles and foot scrapers are examples of typical products.
1940
Eccentric locks, lock fittings, hinges began to be manufactured for the packaging industry.
1950
The Swedish Armed Forces came in as a new large customer.
1960
Hugo Carlsson's only son Björn takes over the company and introduces the automotive industry as a new customer.
The requirement for surface treatment is growing and a separate surface treatment plant was built.
1980
The truck industry began its outsourcing and soon becomes one of the company's most important customers.
2005
The machine park is expanded with an 800 ton press.
2006
Björn Carlsson's children Jonas, Marcus and Eva takes over the company.
2007
Beslag & Metall buys 50% in the painting industry Bogelack.
2009
A newly built warehouse of 4000 m² will be completed.
2011
The extension of a new press hall began at an area of ​​3,500 square meters.
2014
Bogelack becomes wholly owned by Beslag & Metall.
2015
The machine park is expanded with a 2500 tons of pressure.
2018
Anniversary year – 80 years