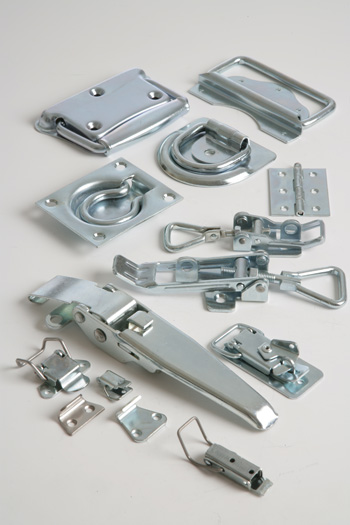 Here you will find our product catalogue online. You are able to list the products within the respective category, see pictures and in most cases drawings with measurements of the products.
Our assortment is a mix of latches, hinges, handles catches etc.
Our product catalogue only shows standard assortment that we normally have in stock. That doesn't automatically means that customer solutions have a long delivery time from us.